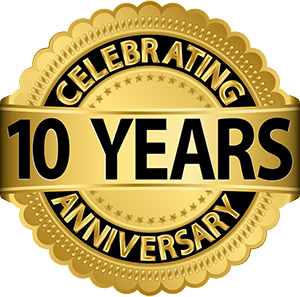 Welcome to The Barre Fitness Studio of Corpus Christi, TX
The Barre Fitness Studio welcomes you regardless of your age, gender, or exercise experience. We now offer In-Studio classes, Virtual (live streaming) and Video On Demand. All class reservations are available via the MIndBody app.
Our mission statement: A personal training session for every student in every class.
The Barre Fitness Studio ensures personal attention by limiting the amount of students per session. Our focus is your safety because Fitness is a Discipline.
Please arrive at least 10 minutes early as late arrivals will not be permitted to participate. It takes a few moments to set up your space and each session starts right on time!
We offer affordable rates and a variety of packages to accommodate your budget. Everyone benefits and RESULTS are the proof. Morning and evening sessions available Monday – Saturday.
What are Barre Fitness and CircuitBarre Sessions?
Low impact, high intensity full body workout
Incorporates TRX, step, body weight, ballet barre, dumbbells, tubing, and weighted bars
Improves posture, strength, endurance, and flexibility
Squats, lunges, upper body, balance, and core work set to fun music
Repetitive movements in a variety of postures and tempos for visible results
Focused instructor attention encouraging proper technique
Personalized modifications for all fitness levels
What Makes us Different?
The Amy Heidecker Method® upholds a standard of safety based on proper body mechanics, form, and posture. Both group and private sessions are taught with modifications to accommodate all fitness levels and include adaptive techniques to address any muscle weakness or past injuries.
What Are Private Sessions?
Training for aging exercisers in balance, strength, agility, and posture
A complement to any fitness program like tennis, CrossFit, or ballet
Great for bridging the gap between physical therapy and a fitness routine
Appropriate programming based on student needs, injuries, and medical background
How Do I Get Started?
Reservations recommended, limited walk-in availability
Register by phone by calling 361-877-1424
Group and private sessions
Unlimited monthly or 10-Pack fee programs available
Intro-to-Barre Package: 2 private sessions +1 discounted unlimited month
What Does Barre Fitness Mean To You?
I've tried several exercise programs from circuit training to CrossFit and nothing captivated me like The Barre Fitness Studio. I was hooked from the first class.
-Brittany Rodriguez
The music is varied and fun, the instructors are professional, and the friendly comraderie are the reasons I have attended 3 times a week for the last 4 years.
-Val Goodwin
Barre Fitness classes have not only improved the way my body looks but also improved the way my body feels. The instructors keep the classes challenging and fun.
-Sara McCutchon
Barre fitness has changed my life, I have never felt stronger, yet continue to be challenged by the rigorous and everchanging format.
-Tracey Ritchie
We began training with Amy at the age of sixty-five. We both had prior injuries that required careful monitoring of our exercise program. We have busy work schedules and appreciate the professional and timely approach that Amy and her staff provide. Every workout is different and progressively challenging as our strength and balance has improved. We both agree that The Amy Heidecker Method® of Barre Fitness has been the perfect solution for us!
-Susan & Gary