THE BARRE FITNESS STUDIO is a family owned and operated fitness facility in Corpus Christi, Texas and online. The studio is a culmination of many years in the fitness business. Together, Jay and Amy Heidecker strive to promote health and wellness in the Coastal Bend area. Jay is a native of Corpus Christi who is retired from the oil and gas industry. Amy is a native of Wichita Falls, Texas, where she owned Studio Fitness for many years. Amy's experience and education allows her to adapt to the latest trends, while still offering tried and true safe and effective methods.
The Amy Heidecker Method™ is a combination of Amy's background as a group fitness instructor, personal trainer, and instructor trainer, as well as many years of ballet study. Amy's own brand of Barre Fitness was developed by incorporating the components of fitness in a safety based methodology. The Amy Heidecker Method™ evolved and is now available at The Barre Fitness Studio in Corpus Christi, Texas and online through the Barre Fitness Online subscription!
INSTRUCTORS
All instructors have completed the extensive training course to hold a certification from The Amy Heidecker Method™. If you have an interest in becoming an instructor, please call the studio.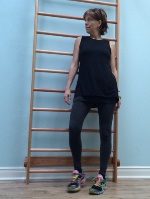 Amy Heidecker

Amy Heidecker is a Medical Exercise Specialist and a Functional Aging Specialist. Amy holds certifications from ACSM, AFAA, Functional Aging Institute, and Exercise, Etc. She has a Bachelor of Science degree from Midwestern State University. She has specialty training in: Post-Rehab Exercise, Functional Fitness, Specialty Fitness for Obese Individuals, Prenatal exercise, and Facilitated Stretching. Amy has taught many disciplines of group and private fitness for over 40 years.

A leader in fitness, Amy has trained and certified fitness instructors and personal trainers nationwide. She has prepared contestants for the MISS TEXAS Scholarship Pageant and the Dallas Cowboy Cheerleaders Organization.

Her success as a Professional Fitness Consultant is a reflection of her education and knowledge of human anatomy, kinesiology and exercise physiology. Continuing Education and research keeps Amy up to date in proper fitness safety, techniques and knowledge.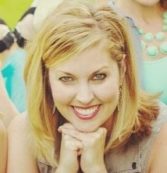 Brandy Roberson
Brandy received her B.A. in Sociology with a minor in Psychology from the University of Oklahoma. She is also a licensed teacher in the state of Texas. In 2005, Brandy graduated with her M.S. in Counseling from Texas A&M Corpus Christi, and currently holds LPC license. Brandy has developed a passion for empowering people, in mind and body, through counseling clients and through her instruction at The Barre Fitness Studio.
Brandy received The Amy Heidecker Method™ Certification and began teaching at The Barre Fitness Studio in Spring 2013.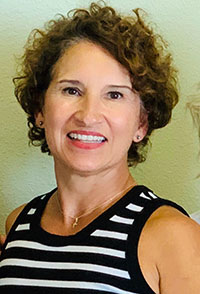 Dee Galvan
Dee has been a fitness professional for more than 30 years. She started her fitness career with Aerobics Plus in Corpus Christi, Texas. She has maintained certifications through AFAA, ExerciseEtc., and FitTour Step, Mat Pilates, GroupEX.  She is certified with Functional Aging Institute as a Functional Aging Specialist. Dee completed her certification in The Amy Heidecker Method in November 2014.  Dee is a native of Corpus Christi, Texas.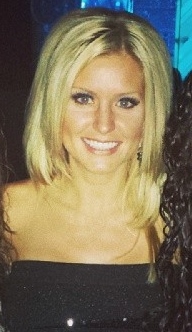 Bethany Fawkes

Bethany is originally from the Chicago suburbs, where she earned her B.S. degree in Business Administration from Bradley University in Peoria, Illinois. Bethany relocated to Corpus Christi in 2012 and in addition to helping others reach their fitness goals, she is a full time Realtor.

As a Cross Country runner in high school, Bethany thought that group exercise classes were much more fun than hours of running, so she earned her American Council on Exercise (ACE) group Fitness certification. She has been teaching all kinds of energetic classes since the age of 17. Bethany has competed in triathlons and figure competitions, and has certifications in Spinning, Yoga, Pilates, Kickboxing, and Personal Training. Bethany received her certification in The Amy Heidecker Method™ in November 2013.